Concentrated seagrass (Posidonia australis)
Bio Gro Sea-Stim is a highly refined, natural liquid plant food concentrate with beneficial trace elements and minerals which can be used on a variety of container grown and ground grown plants.
Sea-Stim is ideal for establishing feeder roots in young establishing plants. It is suitable for both Indoor & Outdoor plants. Sea-Stim is easy to mix & use. Compatible for use in boom sprays. Application via roots or foliage.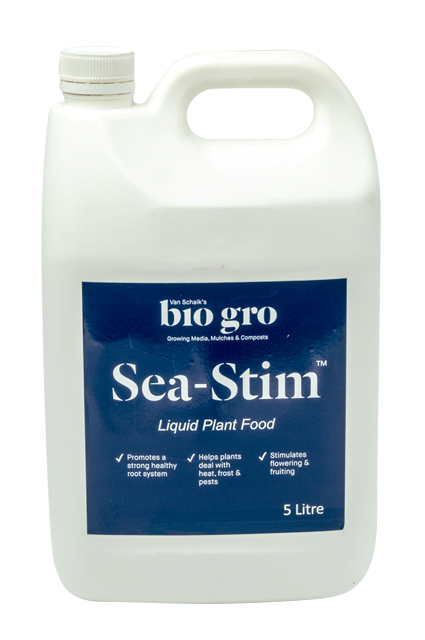 Features:

• Aids in the activation of microbial activity in soils.
• Increases all plants resistance to pest & disease.
• Aids in frost protection.
• Is fortified with Humic and Fulvic acids which increases soil conditioning and water retention.
Available in:

1 Litre Container, 5 Litre Container, 20 Litre Container, 200 Litre Container, 1000 Litre Container